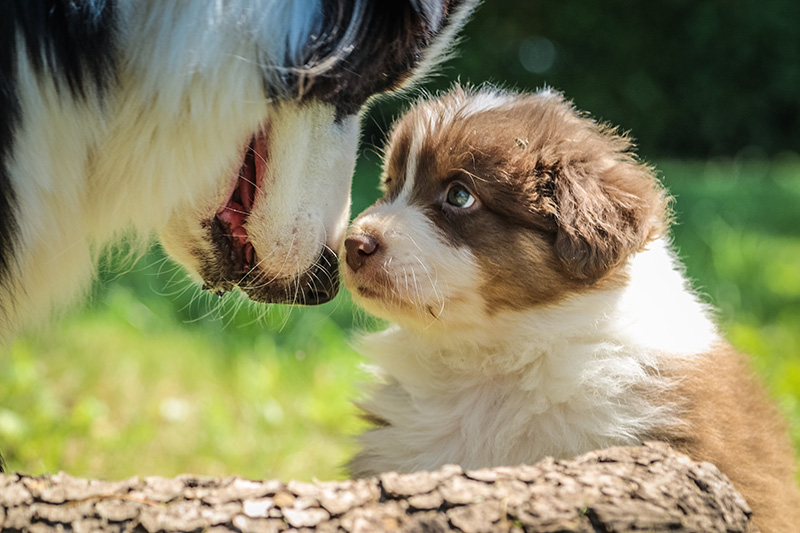 Enrolment open for Nov 2018 Semeseter!
Dates: November 7th – 28th (Wednesdays)
Semester length: 4 weeks
Time: 6-7pm
Location: Reception area of Victoria Point Veterinary Hospital
Start your puppy's journey on the right paw by enrolling in our puppy school!
Take advantage of the critical learning period in your puppy's life to ensure a happy and healthy relationship as a new addition to your family.
Curriculum
Week 1 – Introducing a new puppy to the home, sit command, recall, avoiding biting and jumping up, preventative care, basic care, nutrition
Week 2 – Toilet training, drop command, tick prevention (how to search for), drop command, grooming information (nail clipping, dental care and more)
Week 3 – Stand, crawl, rolling over, do more socialisation, introduction to walking on lead, question and answer time
Week 4 –What to expect when first go out walking, introducing dogs through fence, advice on cane toads, toxic stuff in the house and yard, demonstrations of what the puppy has learned.  And of course… graduation photos!
Bonus information: Socialisation and behaviour tips, how to avoid uncomfortable situations/fights, and more.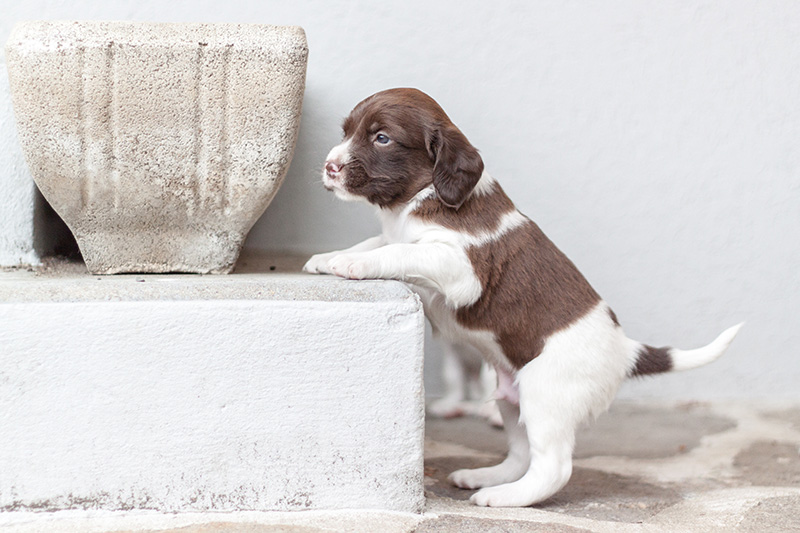 Throughout the class, there is plenty of opportunity for guided socialisation, so it is imperative that you and your pup make the best effort to attend each class!
What's Included
Take-home information
Homework after each class
Graduation photos
15 minutes of guided socialisation after class
Expert advice from our in-house puppy trainer
What you need to bring
Lead
Collar or harness
Favourite toy or treat
Your enthusiasm to learn with your pup!
How old?
Puppies must be between 7 weeks to 4 months at the start of the semester.
How much?
The 4-week intensive course costs $120.
How many dogs?
We cap class sizes at 5 dogs per semester so that your dog gets great attention.
How many humans?
Due to space constraints, only two handlers per dog may attend class. We welcome handlers age 9 and up, so long as they are attentive and want to learn!
Vaccinations?
All puppies should have the maximum number of vaccinations for their age, at least one C3 vaccination.
Missed session?
Due to the many topics that are covered in each class, we strongly advise you to make the best effort to attend each class. We may be able to offer make-up sessions as a last resort.
Why have class in the reception area of a vet?
Puppies learn about their world through positive and negative experiences.
Puppy preschool is an environment where pups can make friends, learn to cooperate, try new skills, and have a great time.
By having these great experiences at a vet, your puppy will feel safer and more confident here, making your life easier for every checkup and vaccination for the rest of his/her life!
When's the latest I can enrol my puppy?
Please enrol 24 hours before the start of our next semester so that we can be sure your puppy gets all the attention he or she deserves.
What is your refund policy?
Because of our small class sizes, spots are limited and often fill up really fast! For this reason, refunds are not available once booked.
However, we can review your refund on a case-by-case basis, and can refund on the basis that we can fill your spot.
There are no refunds once a semester has started.
Sign up to our newsletter for all the latest pet related news both locally and Australia wide.
Have a Question? We Can Help