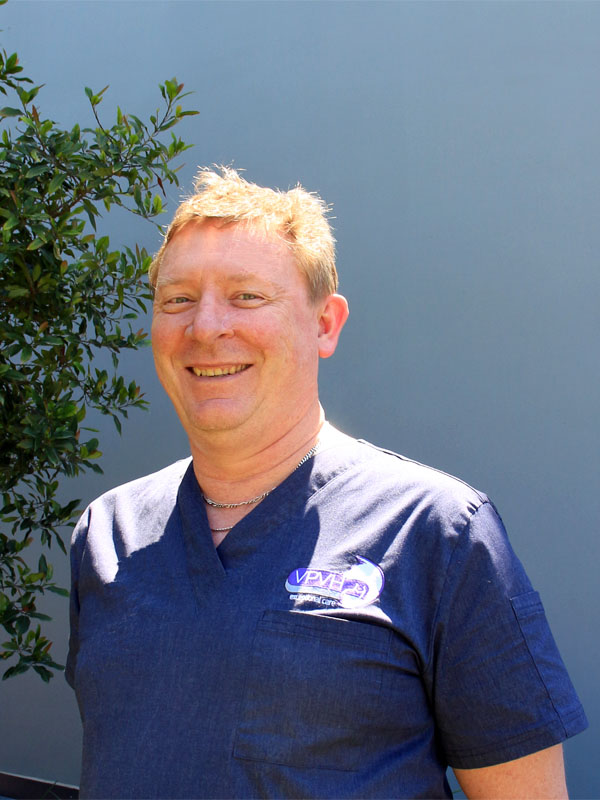 Dr Ross Bennett
BVSc (Hons) MANZCVS (Small Animal Surgery)
Dr Ross is very excited about Victoria Point Veterinary Hospital with his wife Dr Kath. Dr Ross has 25 years experience, working in some of the best hospitals in NSW and QLD. Dr Ross is delighted to be practicing in the Redlands, where he and his family have been part of the community for 15 years.
Dr Ross has extensive surgical experience, having achieved his membership in Small Animal Surgery in 2006. He particularly enjoys orthopaedic surgery, especially cruciate ligament repairs, patellar surgery and fracture repairs. Dr Ross is accredited to perform PennHip X-rays, to assess dogs for hip dysplasia. He continues to offer his surgical skills to other clinics as a consultant.
In 2009 he became the first Veterinarian in Queensland to perform stem cell therapy for the treatment of osteoarthritis, and has performed this now over a hundred times and seen some stunning results.
However, he still loves to see puppies and kittens for their first visits, and enjoys the full spectrum of medical and surgical cases that general practice provides. Most of all he loves to interact with his patients and build relationships with their families as well.
Dr Ross has lots of pets of his own, as well as three girls to keep him busy.
Away from the hospital he enjoys cooking, gardening and all sports.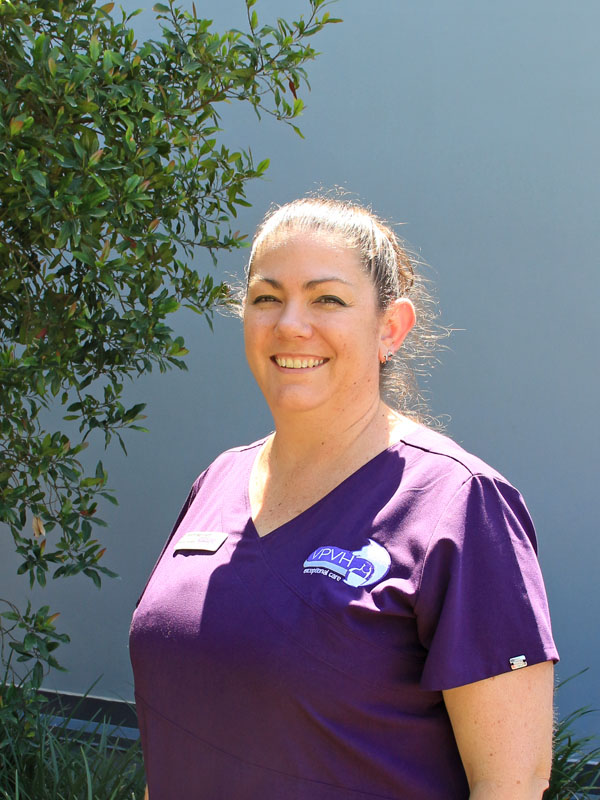 Dr Kath Bennett
BVSc (Hons)
Dr Kath is thrilled to be practicing back in the Redlands area, where she has worked for over ten years. She looks forward to caring for her familiar patients and meeting new ones, and their families, at Victoria Point Veterinary Hospital.
Dr Kath has a love of veterinary medicine but is also a highly skilled soft tissue surgeon. She has keen interests and extensive experience in chemotherapy treatments, tick paralysis therapies and management of complex medical cases.
With her AQIS accreditation, Dr Kath can help with export certification of cats and dogs.
She understands the special bonds we form with our pets, and always finds a treatment plan that fits the needs of her patient and their family. Victoria Point Veterinary Hospital is testimony to her organisational skills and her vision of high quality pet care for her local community.
Dr Kath has three lovely daughters, who you may see around the hospital, mostly avoiding have to clean up unpleasantries . She enjoys gardening and is an exceptional cook, as all her friends will testify.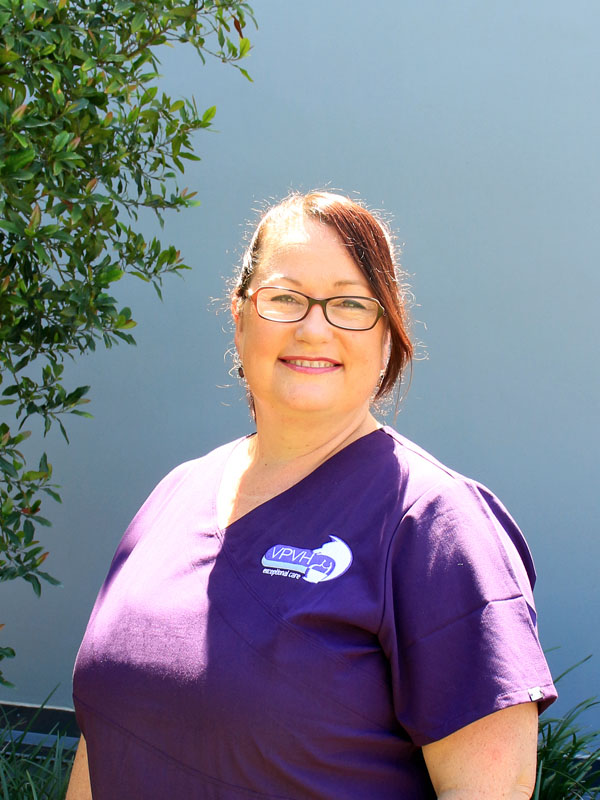 Dr Natasha Wilks
BVSc
Dr Natasha Wilks is excited to join the VPVH team. Natasha was a classmate of Kath's and worked with Kath for 2 years from 2009.
Natasha graduated in 1999 and has worked in small animal practice in Queensland and she spent 2 years in the UK.
Natasha is passionate about caring for senior pets and she enjoys dentistry. Natasha enjoys educating clients and helping them understand their pets condition. Natasha also presents at veterinary conferences nationally about the client experience, building strong relationships and practice management.
Natasha has lived in the Redlands for 10 years with her husband, 2 children and overweight Golden Retriever, who is now on a diet!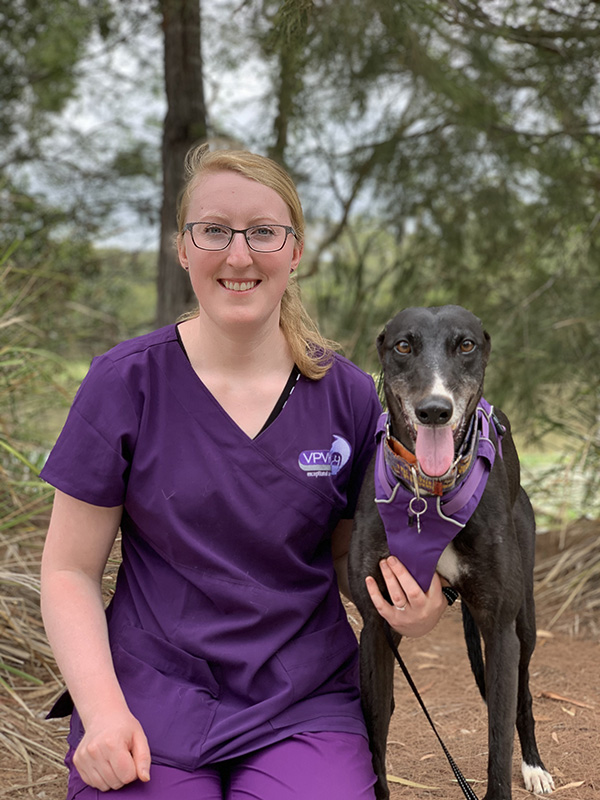 Dr Claire Wilson
BVetMed
Bio to come!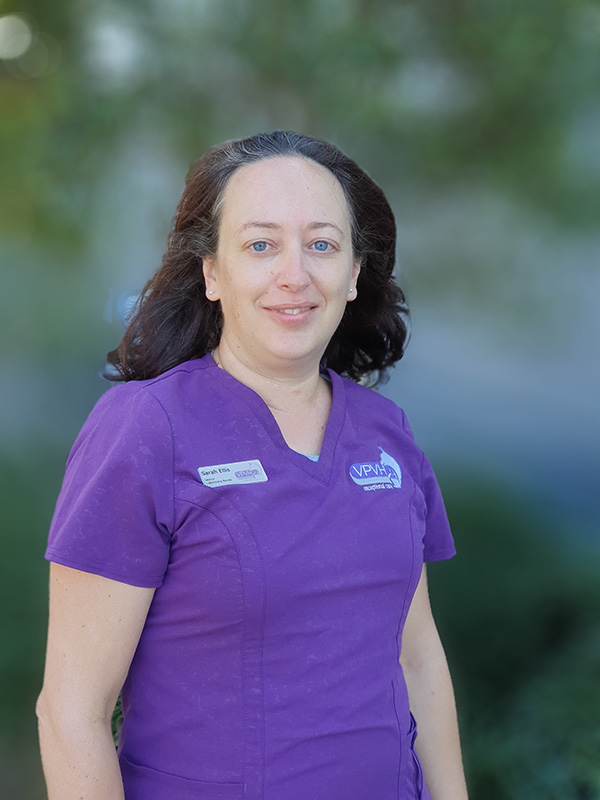 Sarah Ellis
Senior Nurse & Puppy School Teacher
Sarah is a U.K Trained Veterinary Nurse who has worked in the field for 25 years.
Living in Brisbane for the last 13 years, she is slowly becoming acclimatised and shares the Aussie love of the Great Outdoors.
She is passionate about all areas of Nursing Care especially Patients with Tick Paralysis, Critical Patients and those needing longer and more intense treatment.
Her areas of expertise include Surgical Nursing, recovery of surgical patients and Hospital Care.
Nurse Clinic's for Puppies and Kittens, Dental Check ups, Weight Loss, Senior Patients and Post Operative checks.
With a keen interest in Puppy Training and Behaviour, Sarah is excited about running Puppy School and has had lots of experience of running classes over the last 10 years.
Sarah and her Golden Retriever Keira were a Delta Pet Partners Team and visited various establishments including the Mater Children's Hospital and several schools and Hostels where Keira was a very welcome Therapy Dog.
Keira is now retired from this position and is being spoilt rotten (Quite Rightly) in her Golden Years.
Having Two Daughters as well as Keira, Eight Guinea Pigs and various Fish, life is full of adventures and fun.
In her spare time Sarah enjoys Camping, Horse Riding, Cooking, Reading and spending quality time with Family and Friends.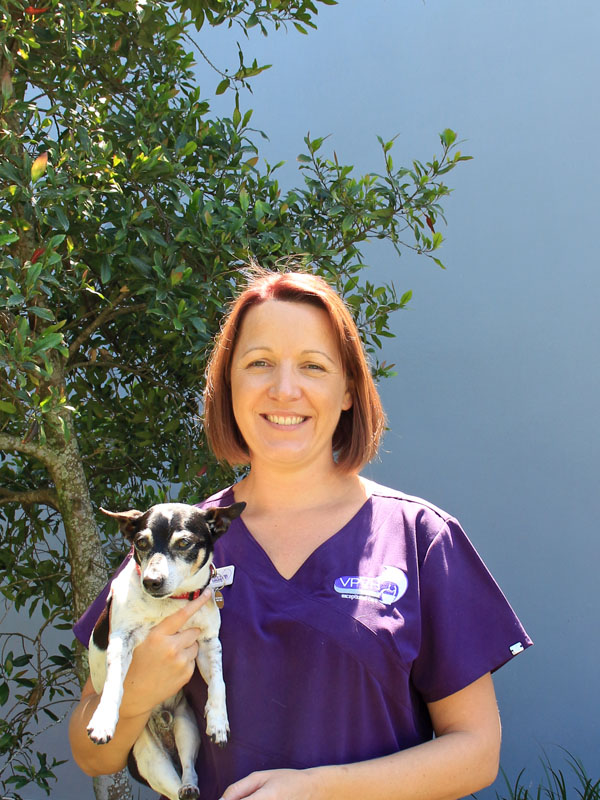 Sally Traeger
Sally has been working in the veterinary industry since 2000 in a diverse range of practices including equine, companion animals and specialist dermatology. She still has a strong interest in dermatology, though loves the variety that general practice brings.
Sally qualified in Veterinary Nursing in 2002 with further study to achieve her Diploma in Veterinary Practice Management in 2007. Having spent several years managing veterinary practices, Sally and her husband set off travelling Australia working as a locum nurse while exploring our country, choosing to settle in the Redlands.
She has returned to veterinary practice after 6 years working in veterinary pharmaceuticals and is very glad to be back in clinic and meeting our wonderful clients and patients.
It can't all be work and no play! Outside of work, Sally and her husband, Kris love fishing (though not particularly successful at it), camping, and 4WDing. Marlo, Sally's little Scotch Terrier X is a budding agility expert, while Mudgee is her less energetic cuddly tortie.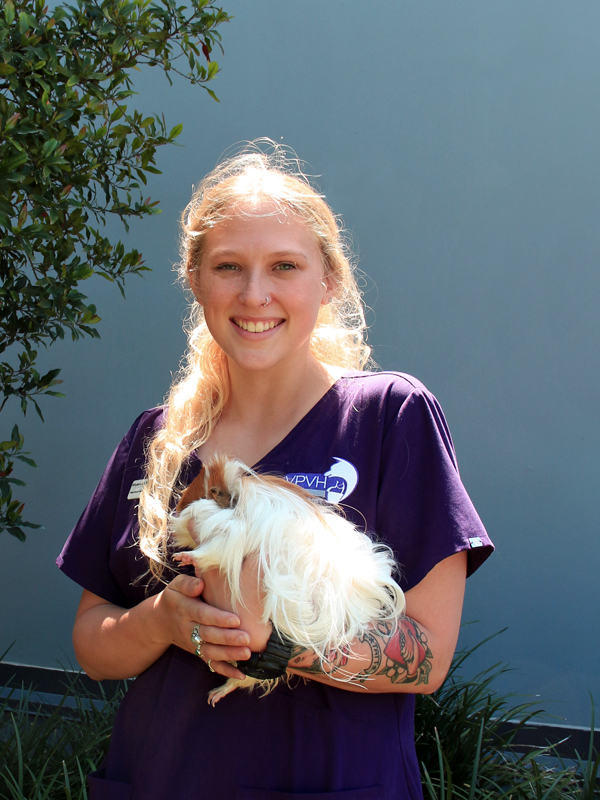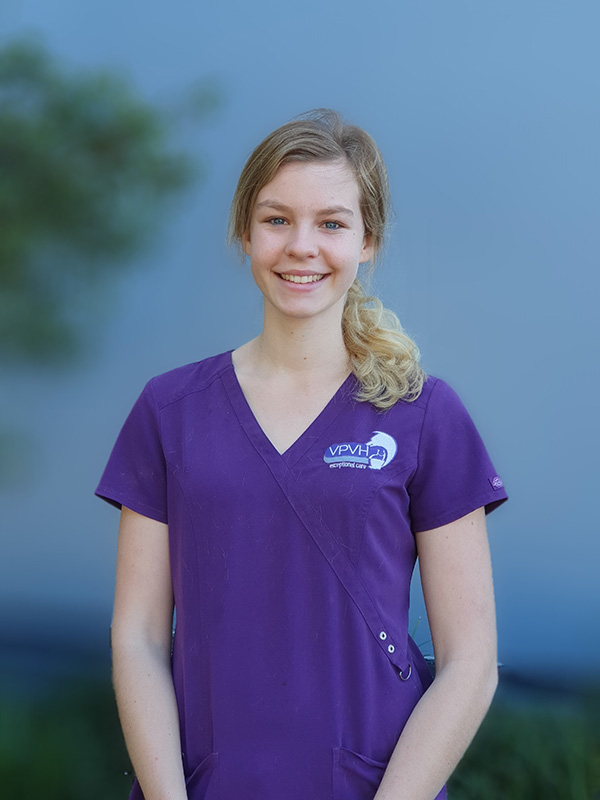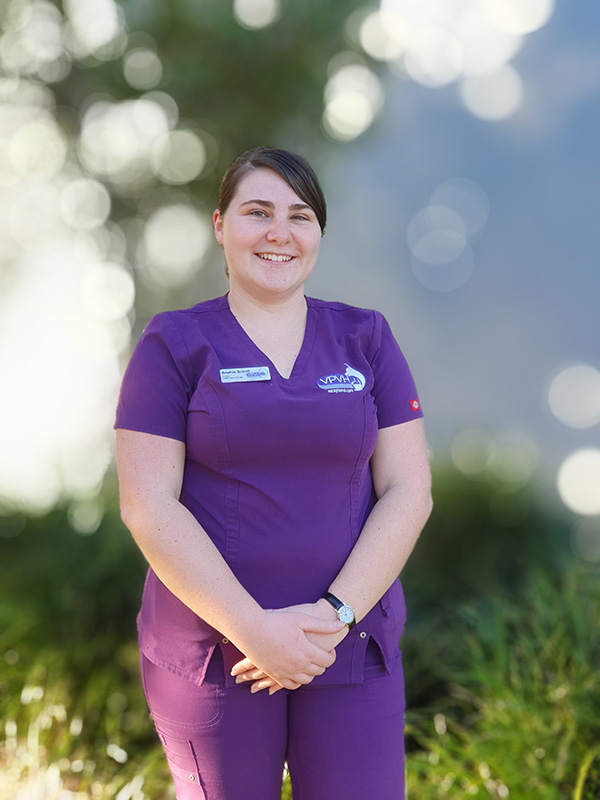 Sign up to our newsletter for all the latest pet related news both locally and Australia wide.
Have a Question? We Can Help